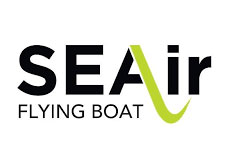 Based in Lorient France, SEAir has expertise in foiling sailing yachts and power boats. SEAir makes alterations to existing boats and also designs the boats of the future, alone or in partnership with boat builders. Professional applications include fast passenger transport and specialist military platforms.
SEAir's founding idea is that hydrofoil technology should not remain the preserve of seasoned skippers, but be made more mainstream. The company offers studies for boats from 8m to over 30m and has developed a range of 'Flying Boats' from 8m to 10m.
SEAir has designed a digital simulator VPP (Velocity Prediction Program) with which it can configure any type of foiling boat. SEAir team expertise guarantees optimal sizing of the foils profile and structure. Finite Element Analysis (FEA) is used to validate the structural features of vessels and subsystems. Modelling of Fluid / Structure Interactions (FSI) is carried out to validate the flows and behaviour of boats.
Coming from a region on the Atlantic coast with a long sea going heritage, SEAir is proud to be recognised as the leading maritime company in Brittany and, according to Forbes magazine, the 18th in France in terms of innovation.

Richard Forest - CEO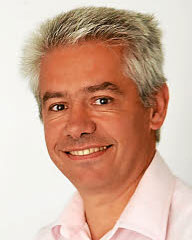 "We believe that foils are of crucial importance in an elaborate maritime ecosystem. While others see a foil more as a carbon part that you add to a boat, we know that blending high performance with control and balance is essential from the first design stage to final sea trials.

We did not invent the foil, which is over one hundred years old. Since a foiling boat acts counter to the laws of Archimedes and Newton it is all about balance. When flying, the stress transferred to the structure of the boat is substantial, so it is essential that our team has mastery of naval architecture and structural calculations.
At SEAir we constantly innovate and have developed a wide range of unique components with the purpose of making our foiling systems user-friendly and extremely efficient. Compared to standard versions of the same craft, fuel savings are typically 20% and can be up to 50% depending on sea conditions and speed required. Shock mitigation is substantial with foils as you are riding above the water."
Bertrand Castelnerac - R&D Director & Coxswain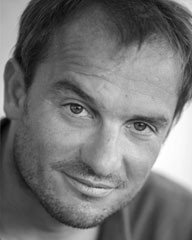 "SEAir have utilized the experiences of both high performance inshore and long distance offshore sailing to adapt the most effective foiling technology for powered craft. Having completed seven transatlantic races I have experienced first-hand the evolution of high performance foiling.
The concept of applying foil technology to RIBs came about when we realised that slamming into the waves meant that motor vessels could not travel faster than sailing boats with foils.

Based on our expertise in foiling boats we draw up foiling standards that we implement in our onboard systems. Designing retractable and adjustable systems, providing the best possible horizontal boat position and further enhancing comfort and safety involves an excellent command of mechanics and servo control loops.
Getting a boat airborne is no mean task - SEAir makes it easier for everyone to fly!"
View SEAir Products
Typical Length of Vessel: 7 to 15 metres
Human Factors: Reduce Impact / Reduce Fatigue
Fuel Benefits: Increase Range / Reduce Consumption
Applications: Commercial / Military / Fast Transport


Typical Length of Vessel: 8 to 15 metres
Human Factors: Reduce Impact / Reduce Fatigue
Fuel Benefits: Increase Range / Reduce Consumption
Applications: Commercial / Military / Fast Transport


Typical Length of Vessel: 10 to 15 metres
Human Factors: Reduce Impacts / Reduce Fatigue
Fuel Benefits: Increase Range / Reduce Consumption
Applications: Commercial / Military


Design of New Foiling Craft: Modify Existing Craft
Research & Development: Simulation / On Water
Specialist Consulting: Fuel Efficiency / Reduce Injury
Collaboration: Innovation Projects


SEAir Videos