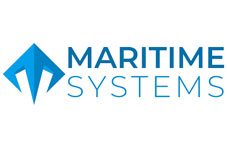 Dyena is a multi-faceted design engineering company that produces its own range of products and provides consultancy support for clients globally. Dyena marine products have been developed in direct response to the maritime industries requirement to monitor levels of shock and vibration that personnel are exposed to during their daily activities on vessels. Dyena devices are designed for easy set up and to provide data in a simple and intuitive format.

The Dyena Acceleration Recorder was the first product to be released. As a Whole Body Vibration monitoring system, it is designed specifically as a solution for boats and vehicles that are subject to the European and UK Directives on vibration exposure in the workplace. Dyena Offshore is a vessel and crew health monitoring solution, designed to aid operators in managing the fleet and wellbeing of their staff. Features include information on position, performance and crew manifest - plus recording acceleration and vessel motion in 6 axes. The system can monitor and review engine parameters and vessel use for condition based maintenance. It can also provide man overboard alerts.
James Glover - Managing Director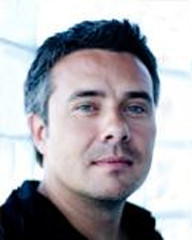 "The Dyena Acceleration Recorder came about from listening to delegates at marine conferences where professionals discussed the problems of meeting EU Legislation on Whole Body Vibration. Whilst there were plenty of people investigating wave impact effects on boats and crews, using increasingly sophisticated data logging equipment, no one had produced a system suitable for measuring the daily exposure to WBV that presented the data in an understandable way to the operator."
"Having worked with organisations in both commercial and military sectors, Dyena Offshore is a direct response from listening carefully to the maritime industry. The system is designed to be an intuitive product with modules to expand capabilities - including vessel monitoring, crew tracking, health surveillance and condition based maintenance. All our devices are designed to be easy to set up and provide data in an understandable format. Features including automatic calibration and on-board processing make gathering useful data a simple process."

View Dyena Systems Products
Vibration & Impact Data: 6 Axis / Pitch - Roll - Heave
Vessel Data: GPS Position / Speed Over Ground
Data Storage: Continuous / 2 Year Memory
Monitoring Options: Hull / Critical Components


Vibration & Impact Data: 6 Axis / Pitch - Roll - Heave
Seat Sensor: Impact & Vibration / Individual Exposure
Thresholds & Limits: Warning Indicators / Adjustable
Monitoring Options: Hull / Critical Components


Vibration & Impact Data: 6 Axis / Pitch - Roll - Heave
Vessel Data: Capability / Handling
Transfer Operations: Personnel / Equipment
Monitoring Options: Hull / Critical Components


Dyena Systems Videos