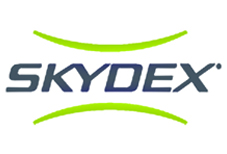 SKYDEX is a high-performance technology company that develops and manufactures customized cushioning solutions to reduce the effects of vibration and impact - Protecting People and Things That Matter.

SKYDEX technology works by utilizing elastomers and proprietary geometries to create a multiphase spring that is engineered to react differently to various levels of impact and vibration.
SKYDEX is proven to protect people in the harshest and most demanding conditions, from athletic running shoes and helmets to the primary impact-absorbing components in bomb suits.
SKYDEX blast-mitigating decking is installed in over 26,000 military vehicles and shock mitigating boat decking on over 6,000 marine craft. A range of shock mitigating seat cushion inserts is now available for multiple applications.
RS & WBV (Repetitive Shock and Whole Body Vibration) can affect the occupants of marine craft operating in waves. SKYDEX aims to improve comfort and safety for crews and passengers on all types of fast craft and workboats.
President & CEO - Alvaro Vaselli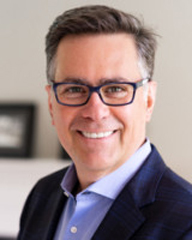 "The SKYDEX team combines broad and deep understanding of impact and cushioning needs. By listening carefully to our clients requirements we can tune proven technology to provide innovative solutions."
"The unique shapes and proprietary geometries allow SKYDEX to utilize virtually all of their thickness to mitigate impact and distribute interface pressure. SKYDEX technology can provide more attenuation in less space than conventional shock absorption, vibration damping and cushioning materials."
"SKYDEX provides superior performance over more traditional foam or rubber cushioning surfaces. Whether standing, sitting, lying, or kneeling on SKYDEX technology it has long lasting durability, while consistently delivering the same peak performance through hundreds of thousands of compressions."
Business Development Manager - Renee St Lawrence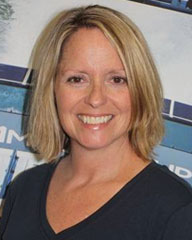 "We are a team of innovators, engineers and problem solvers - dedicated to maximizing performance. We actively seek out every possibility to push our technology to its limits to meet our clients specific impact and cushioning needs."

"As experts in understanding impact and shock experienced during all modes of transport, SKYDEX engineers are developing shock mitigating seat cushions for the marine sector. Applications range from improving jockey and bench seating on RHIBs to 'truck-style' wheelhouse seating."
"SKYDEX solutions are particularly suitable for vessels unable to accommodate mechanical suspension seating due to weight, footprint or cost. Metrics demonstrate how foam cushions can be replaced with SKYDEX cushions to reduce the effects of RS (Repeated Shock) and WBV (Whole Body Vibration)."

"Requiring no set up or adjustments and performing in multi-axes, SKYDEX cushions can provide shock mitigation and improve comfort in a wide range of sea conditions. SKYDEX seat cushions are available as a retrofit cushion solution or to further optimize the performance of mechanical suspensions seats. This improved protection can be achieved within the existing seat footprint and with no weight gain."
"SKYDEX high-performance boat decking products reduce the effects of impacts and dampen vibration on RHIBs and high speed craft. In a wave impact situation, particularly in the dark, the human body cannot react fast enough to protect itself from the shock. SKYDEX reacts instantly to the forces, plus the technology works in all axes to reduce the effect on the human body whether the boat is landing vertically, into head seas or even side on."
In the SKYDEX Lab our engineers have in-house testing equipment to measure comfort, vibration, impact and durability using multiple cycle impacters. We carry out research with international universities and for external validation we use industry specific testing facilities. With over 70 patents issued or pending, SKYDEX is ISO 9001:2008 certified.
View SKYDEX Products
Depth Overall: 16mm
Top Surface: Grey / Coin Top Grip
High Performance: Stable Underfoot / Reduce Fatigue
Versatile: Suitable for New Builds & Retrofit


Depth Overall: 18mm
Top Surface: Grey / Crescent Grip
High Performance: Stable Underfoot / Reduce Fatigue
Versatile: Suitable for New Builds & Retrofit


Depth Overall: 30mm
Top Surface: Grey / Cross Hatch Grip
High Performance: Stable Underfoot / Reduce Fatigue
Versatile: Suitable for New Builds & Retrofit


SINGLE LAYER: 25mm Seat Inserts
DOUBLE LAYER: 50mm Seat Inserts
TRIPLE LAYER: 75mm Seat Inserts
Versatile: Suitable for New Builds & Seat Refits


SKYDEX Videos